I haven't watched The Office or Parks and Rec. It's a weird way to start a post about a totally different show, but Greg Daniels is the mind behind all of them, so I thought I'd toss it out there. Upload, Daniels's newest creation, is a sci-fi dramedy set in a near future where, when you die, you have the choice to have your brain scanned into a digital afterlife. If you can afford it. Nathan Brown, played by Robbie Amell, has a self-driving car accident and ends up in the hospital. His rich girlfriend Ingrid (Allegra Edwards) pushes for him to go to Upload instead of surgery. Nathan ends up inside the digital afterlife called Lake View, modeled after a swanky resort in the Catskills. He's helped out by Nora (Andy Allo), the "Angel" whose job is to ease the transition to Lake View.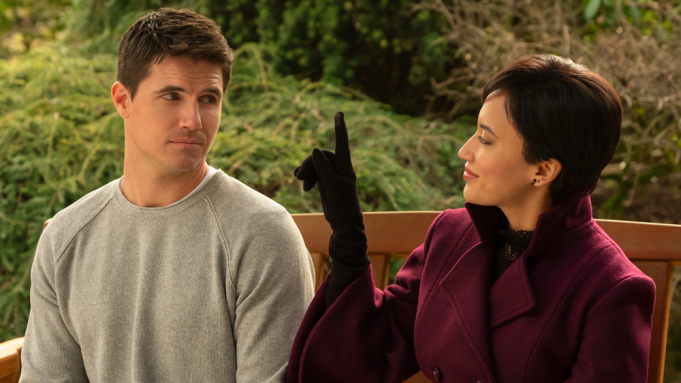 The humorous elements are there from the beginning. Gamers will laugh and be horrified in turn at the idea of microtransactions in the afterlife. There's a boy who was uploaded at 12 who hasn't aged physically in 6 years. It's played for laughs, as he acts like an obnoxious 18 year old, but then you see that his mother had him put there and he's got no recourse, no control over his life.
There's also a mystery surrounding Nathan himself. He's missing memories, especially surrounding his work. He was running a startup but can't exactly remember what for. The plot thickens when some of the corrupted memory files are moved by an unseen force. Is there more to Nathan's death than his girlfriend is letting on? Aren't self-driving cars "safe"?
I enjoyed Upload a lot! It's an odd science fiction/comedy/drama/mystery but my wife and I were both sucked in. I'm definitely curious to see season 2 whenever they are able to make it. It's on Amazon Prime, and if you need a free trial, click the image below.