Every week, Marvel adds new comics to their Marvel Unlimited service. Sometimes it's new stuff – most series they publish get issues added about 6 months after they are released in shops – and others it's older comics. But there's always something interesting and I will point them out weekly.
Starting thing this week is the new Ms. Marvel #1
.  Kamala has everything she ever wanted (mostly).  She's an awesome superhero, an Avenger even, hanging with the likes of Tony Stark, Miles Morales, and Sam Alexander.  But Kamala learns that once you go public, you're no longer in control of your image.  And sometimes that shady real estate developer using your face to pave over your neighborhood just might be hiding something more sinister.  G. Willow Wilson, Adrian Alphona, Takeshi Miyazawa, and Ian Herring are your creators.
Next up is Star Wars: Vader Down
#1.  If the prequels' take on Lord Vader depressed you, this should cheer you up.  THIS is the Darth Vader who stomps onto Rebel ships and chokes the life out of anyone in his way.  Just check this out.  Jason Aaron, Mike Deodato and Frank Martin Jr creating based on an overall story arc by Aaron and Kieron Gillen.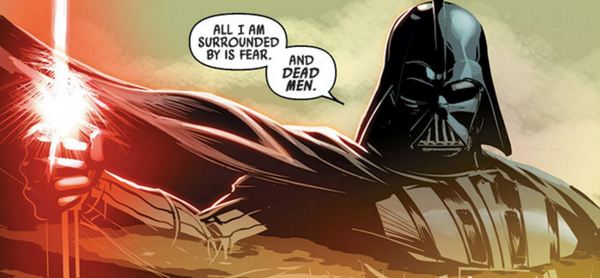 Lastly, you have Spider-Woman #1
, starring Jessica Drew…pregnant??  It's a cliched twist I admit, but it's handled in a fun way here.  I definitely want to see what's coming next.  Dennis Hopeless, Javier Rodriguez, Alvaro Lopez.
Other comics of note:
Star-Lord #1 – go back and see how young Peter Quill lied, cheated, and stole his way into space.
This week's 90s nostalgia is thanks to a bunch of X-Factor issues getting added.
The Astonishing Ant-Man #2 for more Scott Lang adventures