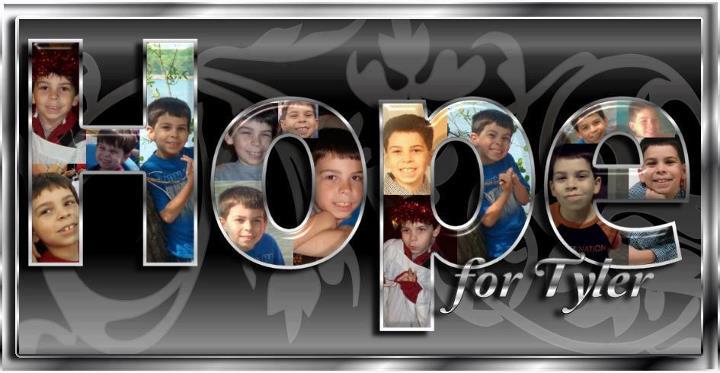 I try to avoid a lot of this on my blog, keeping it mostly to nerdy stuff, but this is too important to let pass.  A few weeks ago, the Szpara family was in a terrible accident.  The mom, Ana, and her three sons Josh (4), Evan (6), and Tyler (9) were heading to the Boy Scouts store out in Cheektowaga when their car was struck by a pickup truck.  They were rushed to Women and Children's Hospital here in Buffalo.  Ana and Josh were on the far side of the car and were battered, but came out okay.  Evan (seated in the middle) was worse for it, spending two weeks in ICU, though he's currently home with his his leg in a cast.  He can't get back to school yet, but he's working at it.
Tyler, sitting on the door where the truck hit, had the worst injuries by far.  He was in a coma for a few weeks, with severe head injuries and broken bones.  There was a time when it looked like he might not make it, but he's pulling through slowly but surely.  He's still in the hospital now, just beginning some physical therapy to try and get some use of his extremities.  He hasn't yet been able to speak, but there is hope as he's only now getting the tubes and everything out of his throat.  There's a long road ahead, with surgery and Ana and John missing work to try and take care of two boys at home (one wheelchair bound still with one entire leg in a cast).
This is where you can help.  My wife and her friends are setting up a benefit for the Szpara family, which will be held at the V F W Frontiersmen Post 7545 at 110 Elgin St. in Tonawanda.  The date is set as Saturday, June 23 from 2 to 6 pm.  There will be a Chinese auction and theme basket raffle, food, and more.  Donations are on the way in – my wife Jen has done this for other charitable causes – but the need here is greater than she has tackled before.  If you have anything you can donate, whether is goods, a services, or even just your time, please let me know.  If you are friends with me on Facebook, you can reach me there.  I'm on Twitter at HIYLJ, you can DM me there for more info also.  There is an EIN number if you need that, and a flyer I can send you with more contact info (just don't want to post phone numbers out in the open here).  I'm reachable via the Contact Me page here at the site as well.  If you don't have the ability to donate (and I completely understand if you don't) then please share this post around so others can see and help.  Tyler's a buddy of my son, and the pain and confusion on Thomas's face when he learned what happened was unbearable.  Thanks for listening, everyone, and a special thanks to those people and business who have already donated (got a signed Sabres yearbook today, thanks Cody McCormick!).
Sabres and Bills fans, there are a LOT of items you should be interested in!  Signed Nathan Gerbe and Ryan Miller sweaters (thanks to Nathan Gerbe for that!), a signed Ryan Fitzpatrick jersey, and some signed French Connection gear (I think it's a stick).  Please come out and buy some tickets!  It's a family event, so bring the kids.