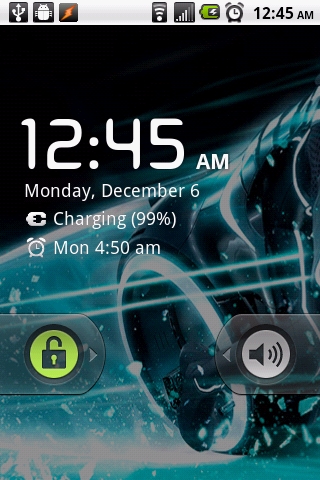 The time came this month, where I could get a new phone.  I wasn't really planning on it, considering I loved my Hero and there's no 4G here yet via Sprint.  However, I kept hearing AWESOME things about the LG Optimus S
, and when it went on sale basically for free this past weekend, I couldn't pass it up.  I've been playing around with it for a while now and thought I'd give some impressions.
First – it's fast.  The processor isn't near the EVO or anything, but it DOES have the same graphics chip as the EVO while still being faster than the Hero.  The end result (with a smaller screen compared to the monstrous EVO) is zero lag between screens, and quite solid performance in games (such as Angry Birds).  I've never once been left waiting long enough that I'd consider tapping an option or an app again, not sure it started.  Smooth.
Another improvement over the hero is buttons – the Optimus S has a whole mess of 'em, 4 on the face (Home, Settings/Menu, Back, Search), On the left is the slot for the SD card, the right has the volume up/down, a dedicated camera button (YES!) and a dedicated speakerphone button.  The top has a dedicated power button, along with a headphone jack.  For me, the buttons are a huge selling point, especially a quicker way to get the camera app open.
The experience is standard Android, rather than HTC Sense.  I thought I'd miss it, but I don't.  The five home screens are plenty, and a year of experience with Android let me figure out what I really need on screen and what is fine to use a few taps and swipes to get to.  I LOVE the look of the interface, from the fonts used, the white color, the smooth animations, it all just feels above and beyond other phones I've used.
One thing I miss from the Hero is the LED notification light.  Seems like such a minor thing to not put on.  Beyond that, I could not be happier with the device.  I put my 8gb class 6 microSD card in, loaded it down with my typical apps (Angry Birds, AK Notepad, barcode apps, TweetDeck, Handcent, Yahoo Football and Hockey, SportsTap, and so on) and it's been smooth sailing all the way.  Battery life seems solid, going to see what a full workday is like but normal weekend use has been what I'd expected from previous Android experience.
Listen, if you don't have an Android phone, and Sprint is good in your area, get this phone.  Especially if you don't yet have 4G, or don't want to pay the extra per month.  Even without the discount, the $50 pricetag it carries for new service or an upgrade is super-cheap, and worth every penny.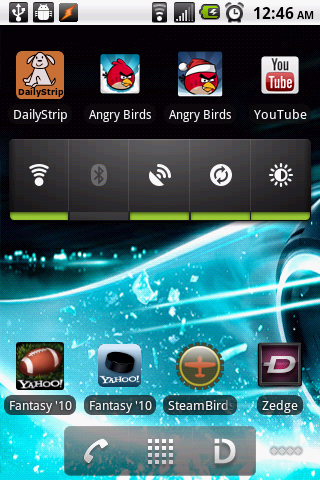 Here's a link to accessories for your Optimus S
if you need them.