Creative Team:
Writer:  Ta-Nehisi Coates
Art:  Brian Stelfreeze
Colors:  Laura Martin
Letters:  Joe Sabino
Black Panther
#2 continues to juggle the various stories established in the first issue, and does it well.  We get a bit more information in each, developing the various threats facing T'Challa and Wakanda while deepening a few of the mysteries.  I'm particularly interested to see just what the two runaway Midnight Angels are up to, as their plan (after liberating a group of women who were being held by some evil men) hints at some classic Black Panther villains, including the Man-Ape.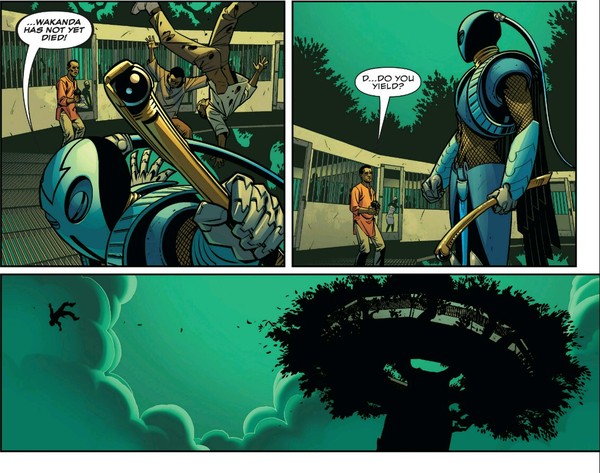 Heh.  I like these ladies.  Coates has so far always worked in a few lines that bite and make you think, and the art by Brian Stelfreeze/Laura Martin continues to impress.  Black Panther has joined The Vision in the group of comics I am most looking forward to.