If there's a thing in comics fandom I hate right now it's this adversarial tone a lot of the chatter takes on nowadays.  A spirited debate is fun, no doubt, but this isn't that, it's just angry people shouting at each other.  It's there in sports now, video games, even politics.  There are certain groups who cling desperately to their 'thing', and that other 'thing'?  You're the most vile piece of trash not fit for life for liking it!  UGH.  And some of the media outlets support this sort of binary thinking – they encourage it, basking in the clicks and not caring that they make discourse demonstrably worse.  Take this article in the NY Post that made the rounds yesterday, provocatively titled 'Batman v Superman' is too smart for Marvel fans.  In it, Kyle "Women are not capable of understanding Goodfellas" Smith posits that Marvel fans' intelligence levels are low:
This dimension lends the film a gravity and level of interest that places it at the opposite end of the spectrum from such sophomoric Marvel movies as "The Avengers: Age of Ultron," "Guardians of the Galaxy" and "Deadpool." All three feature brainless, low-stakes action that's as interesting as watching a waiter fall down the stairs while carrying a tray of dishes;
While I love a good pratfall (Pratt-fall?) as much as the next guy, you'll notice he singles out a couple of things from the Marvel canon, as if only Guardians and AoU represent the MCU.  As I read that, I pictured Mr. Smith as Anton Ego in Ratatouille, sitting in his coffin-shaped room, ready to eviscerate Marvel for releasing a movie that has the audacity to be 'fun'.  Where is The Winter Soldier on his 'spectrum'?  TWS may be the perfect comic book movie in that it isn't really a comic book movie.  It's a spy thriller that just happens to star Cap, Natasha and Nick Fury.  The first Iron Man, The Incredible Hulk, Jessica Jones, Daredevil…none of those represent Marvel, because it doesn't fit Smith's 'us versus them' narrative.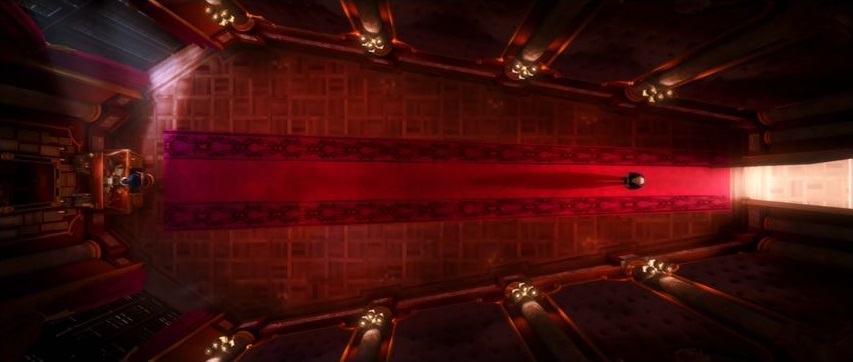 We need to stop letting the media gleefully hammer on the wedges that are splitting us apart.  There's no reason we can't like BOTH The Avengers and Batman v Superman: Dawn of Justice.  But even if you don't like a thing, it doesn't make the people who DO like it stupid.  Let's be better than that.  Comic book fans were marginalized, looked down upon for so long, now that we are finally getting our day in the pop culture spotlight we shouldn't turn on each other, we should be celebrating.  DC fans, you are FINALLY getting your Justice League movie!  Marvel fans, you get the freaking Infinity Gauntlet!  Don't stomp on something just because it's too dark/gritty/goofy/noisy or whatever.  We can be better than this.  Build, don't tear down.