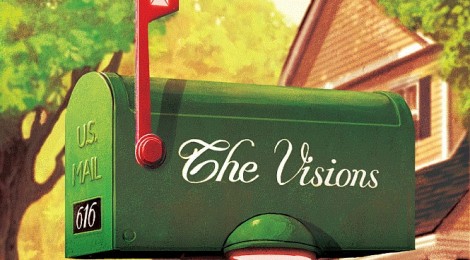 King, Walta, and Bellaire do it again, as the second issue of their new series following the Vision's attempts at family life
continues with another dynamite issue.  There's a lot to take in – Vin nearly strangles a kid at school asking about his sister (who nearly died after the Grim Reaper's attack in issue 1, and it leads to Vision and Virginia having a talk with the school's principal.  In a discussion that could be ripped from our headlines, he compares Viv and Vin to guns – things made of metal which can kill – while Vision stands up to the man and demands Vin get the same punishment as any other student.  But who is going to be right, here?
We also see Virginia's lie to the Vision – the story she tells him about what happened when the Grim Reaper attacked, versus the images of what really happened after.  Things start to look up for them, as he takes her at her word, and Vision finishes diagnostics on Viv…she can be fixed.  It all comes crashing down at the end, however, when Virginia opens the mail and finds a phone…with a video of her burying the Reaper.
I am dying to know what happens next.  The Vision really should know better about just creating new AI for his own purposes.  This is quickly becoming my new favorite book.