Hey, it's been a while.  Vacations, children, car shopping, attending Sabres games in the press box, all take a toll on my time.  Onto the posts!
Bah, I'll be impressed when the docking bay is built into a giant Death Star model.
100 facts about the Lord of the Rings movies, many of which you might know if you watched the movies with the DVD commentary on.  Neat for those of us who haven't.
I just love glaciers, and science.
The Math that Saved Apollo 13 – this is cool.  I had JUST watched a show about Apollo 13 where you saw Lovell with this very manual.
Mimicking nature, always a solid option when you have a technical challenge like this.  These 'kelp forest' underwater power generators could possibly be adapter to work almost anywhere.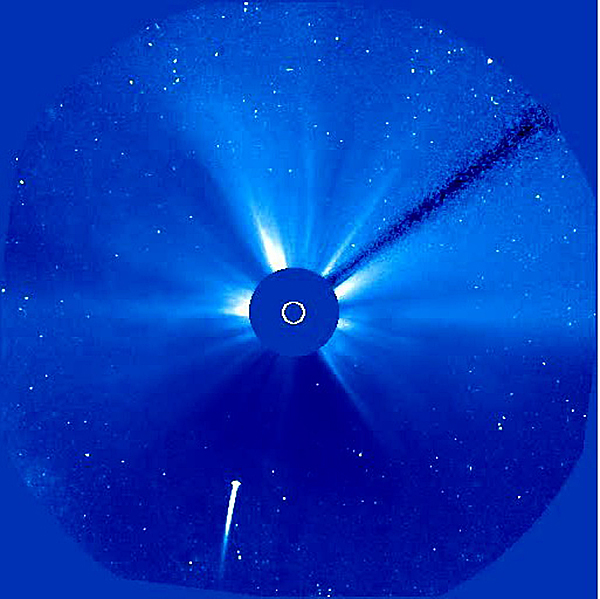 Really does sort of resemble the Silver Surfer.  It's a comet, though.