Part 3 of my look at what might come to pass for Dragon Age 3 is a look at what characters may return.  Both Awakening and DA2 had some appearances and references to previous characters, in fact they were thick on the ground for me at one point in DA2, and with the plots from the previous games building up to a potential climax in DA3, one has to think there will be quite a few appearances of your favorite characters.  I'll list characters below and whether I think they'll appear, and perhaps speculate in what capacity.  Feel welcome to join in!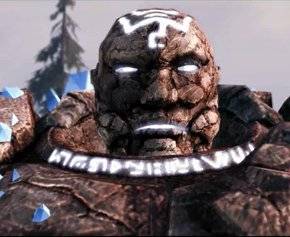 From Origins:
Alistair – He's one of the tough ones.  It's not yet certain that our saves from the previous games will be imported, so they may have to established a canonical outcome for him.  I think I banished him in my game that ended up being imported to DA2, but he could be King, or dead too.  Tough to imagine he'll be heavily involved if the saves get imported because of that.  Don't think many will be looking for him anyway.
Morrigan – Now we're getting somewhere.  There is a MAJOR plot involving Morrigan left unresolved, with the baby.  I think she's pretty likely to appear in some capacity.
Flemeth – A character this powerful, who has already appeared in two games?  Pretty likely to me.
Dog – Wishful thinking on my part, heh.  How long do Mabari live?
Wynne – I can see Wynne involved, as the Templar vs. Mages stuff will still need to be resolved.
Leliana – A favorite of mine, and should be involved as with Wynne above.  We see her at the end of DA2, and appears to be the Seeker's (Cassandra) boss.  Would fit with the Templar/Mages stuff, as well as Warden related stuff thanks to her association with THE Warden.
Sten – A dark horse candidate.  We saw a lot more from the Qunari in DA2, especially with the inclusion of Mark of the Assassin.  Might be covered in a DLC or expansion though.
Zevran – Seems unlikely to me.
Ohgren – He grew on me throughout DA:O and Awakening.  Doesn't seem needed though, and if the game focuses on Orlais as is implied, he probably won't be there.
Shale – I'd love for Shale to appear, but also seems unlikely as she is not really that involved in the leftover plots.
Loghain – Another one that's tough to call, for the same reasons as Alistair.  Could be with you right to the end, dead, etc.
Awakening:
Anders/Justice – No.  I killed him/them in DA2, and I think most did.
Nathaniel Howe – Unlikely, again due to the whole Orlais thing.  Seems to me like he'll stay in Ferelden.
Sigrun – Unlikely.  I imagine she'll be in the Deep Roads.
Velanna – I didn't even remember who this was.  I think I stuck with Anders in Awakening just for Ser Pounce-a-lot.
There are other companions from some of the DLC, but they seem to be mostly unimportant.  Nobody would be lookinf for them, anyway.
Dragon Age 2:
Aveline – No, I imagine she stays in Kirkwall.
Bethany/Carver – Another one where it depends a lot on whether or not saves get imported and how involved Hawke is, if at all.  Unlikely.
Fenris – Interesting choice, with the Templar/Mage trouble.  Might be a cameo.
Isabela – A pirate captain could travel anywhere, so could be a likely choice.
Merrill – Another with something to offer in the Templar/Mage trouble.  But doesn't feel like someone I'd bring back.
Sebastian – Chantry brother, so could be possible.
Varric – He'd be a likely one to at least make an appearance, to me.  I doubt the frame the story as being told by him again, but it's always nice to have a knowledge dump character people don't mind listening to.
Tallis – Another dark horse, depending on what if anything happens with the Qunari.
I think that covers the companions.  Did I miss someone?  Is there a minor player that you think becomes a major one in the new game?