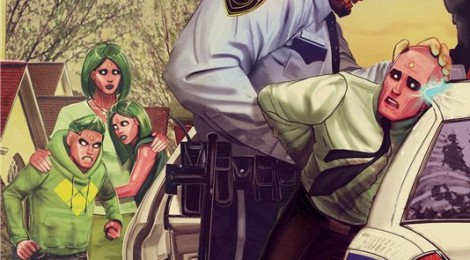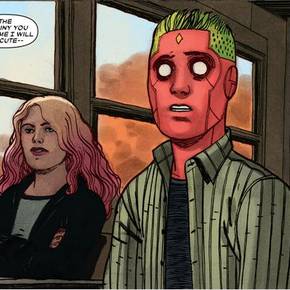 There was a discussion on Twitter the other day by some comic creators, about how the phrase that got them to ignore a review the quickest was "nothing happened".  I would not be surprised if some of those comments were made about this issue of The Vision
…but they'd be completely wrong.
Now, there's little action, compared to your typical Marvel book, but I think we've already established The Vision is not your usual comic book.  What this issue does is build atmosphere.  There's been a sense of impending dread, that this eggshell-fragile life that Vizh has built is going to shake apart spectacularly.  You KNOW it's coming, but it keeps not happening – but the tension builds.  Here the Vision himself finally gets his hands dirty, makes a mistake, and the consequences could be devastating.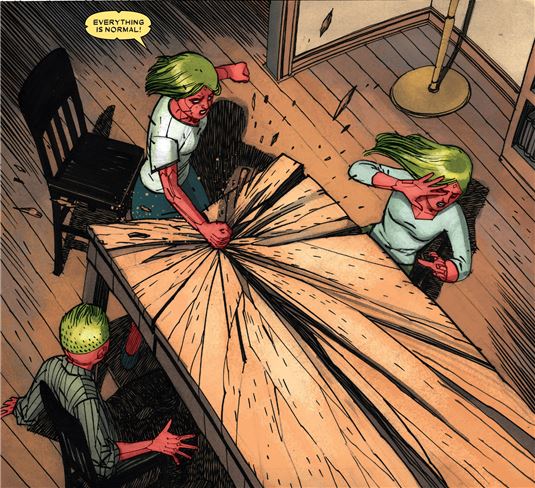 I feel like saying the art is amazing over and over again but it's true.  A particular favorite part of mine is the short panels showing the 37 times Vision has saved the world, and how many of those times were due to plots by Ultron.  Perhaps Vision should've reviewed those events a few more times before creating his family.